Today is Super Bowl Sunday and our home team, The Carolina Panthers take on the Denver Broncos.
In our perpetual quest to find beautiful design, here are some gorgeous rooms that are inspired by the two teams. Without taking the colors too literal, here are our top choices
Team Panthers colors are black, blue, silver, white and gray.
Beautiful, winning rooms, right?
And then we have the Denver Broncos in Navy and Orange. These are colors that work together really well, and we've found quite a few impressive rooms. Let's take a peek.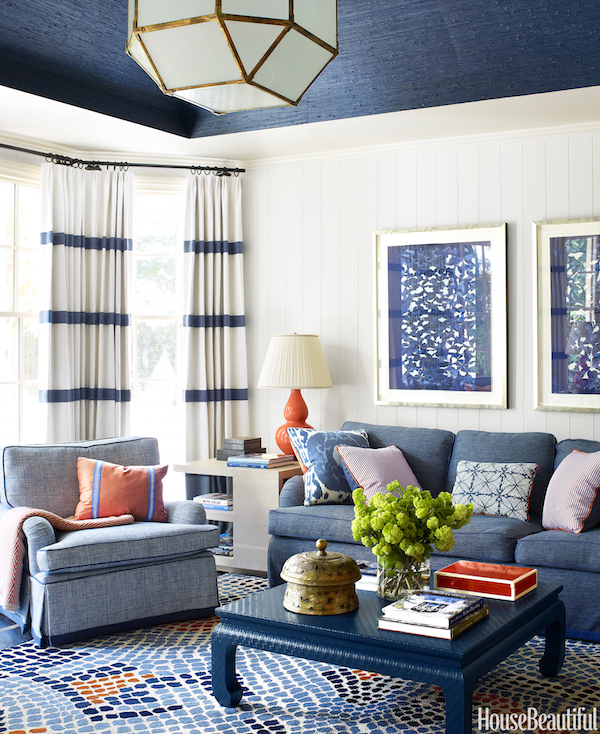 Do you have a favorite color combo or room? We think they're all beautiful, but we're just a little partial to the black, blue, gray, silver and white rooms. GO PANTHERS!